ACTRA Toronto Voice Committee
The Voice committee makes recommendations to Council on issues of concern to ACTRA Toronto Voice Performers in order to increase work opportunities for union voice performers, to promote best practices in the industry and to improve working terms & conditions for voice performers working under ACTRA's collective agreements.
Our Work
The voice committee strives to expand professional opportunities for Toronto's world class voice performers. As industry business models are constantly evolving in reaction to new production technology and distribution models, it has never been more important to communicate the ACTRA Advantage to new and experienced engagers alike. Check out some of our recent initiatives below.

Audio Books
Not so long ago, a Toronto member returned from an audio book workshop in California, only to discover that there were no opportunities available in Canada. Zero. All the work was US based and it seemed like Canadian performers were shut out.
Gaining a foothold in the audio book market was identified by the ACTRA Toronto Voice Committee as an important priority and significant progress has already been made.
Canadian publishers have signed up for a pilot project to produce 100 titles, nearly a third of which have already been completed. Great progress from a standing start!
Check out our Audiobooks Page to learn more about our progress in this important and fast developing market.
e-Learning
There was a time when how-to videos, corporate narrations and e-learning projects were bread and butter jobs for many ACTRA Toronto Performers. Now that broadcast quality audio production gear is cheap, there a lot of small players competing for a piece of an increasingly crowded market. Our challenge is to cut through the noise, make it as simple as possible to work with ACTRA Toronto and communicate clearly all of the advantages that come from working with experienced professional performers. Click on the postcard above and check out our simplified on line forms
Radio
The Voice Committee strongly supports efforts to simplify the contract and make it easier for engagers to make the choice to go union. Council backed our initiative to publish an "ALL-IN Radio Rates" postcard that makes it clear to first time union producers how simple it can be to engage ACTRA members.
Online ACTRA Voice Talent Database
voice.actraonline.ca is ACTRA's online searchable database of Professional Voice Performers. ACTRA Toronto Voice Performers can create a profile and upload resumes, demos and other information.
In all of our outreach, we are working hard to make this database the preferred casting tool for engagers. You can help. Make sure you create and maintain your profile and upload your demos to the database.
Suggestions?
This is your union and we are your Voice Committee. Got ideas for projects we should be working on? We want to hear them.
Follow Us
Voice Committee Co-Chairs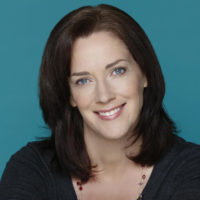 Linda Ballantyne
In the 1940's, it was radio performers who saw the need to protect and promote their craft, and so the earliest form of ACTRA was initiated.
We fought for our rights back then and today, with the ever present and constantly growing non-union contingency, we find ourselves fighting harder than ever.
But, through our voice committee meetings, changes are happening.
Actors come to the table with ideas and experience and are helping ACTRA find its way through these difficult times.
We are digging deep and getting our hands dirty…because we have to. Join us!
Shauna MacDonald
The brainchild of ACTRA Toronto Councillor Cathy Disher, the ACTRA Toronto Voice Committee was created in 2012 to provide a safe space for members to voice their concerns and to share them with ACTRA Toronto Council.
We focus on finding positive solutions to the challenges of a changing industry, increasing work opportunities and improving working conditions for ACTRA Toronto voice performers.
By creating new initiatives and offering voice workshops and information sessions, our members get the tools they need to stay competitive and meet the demands of the ever-changing digital world.
If you haven't been to a voice meeting, come on out and make your voice heard!