Vocal Combat Technique Webinar
VOCAL COMBAT TECHNIQUE:
LEARN TO PREPARE, PROTECT & PRESERVE YOUR VOICE WITH D'ARCY SMITH AND KATELYN REID
| | |
| --- | --- |
| | |
| | |
| | Vocal Combat Technique: Learn to Prepare, Protect & Preserve Your Voice with D'Arcy Smith and Katelyn Reid |
| | Sunday, December 11, 2022 |
| | |
| | |
---
SYNOPSIS
Actors are asked to go to vocal extremes on a regular basis. In this presentation, learn secrets on how to prepare for these sessions, what you can do during them, and how best to recover, so you can return to the booth or set in the best vocal shape possible.
---
REGISTER
Click the button below to register for the Zoom session
---
INSTRUCTOR BIOS
D'Arcy Smith
D'Arcy Smith (he/him) is a Professor of Voice and creator of Vocal Combat Technique(tm) a method to help actors create vocally aggressive sounds in the healthiest way possible. He has worked with Riot Games, Ubisoft, 343 Industries, Ninja Theory, and other games, and helped 100s of actors to go to vocal extremes including screaming, grunts, growls, etc. D'Arcy was invited by the vocal health team for the US Navy in San Diego to find methods to help Drill Instructors better use their voice.
Katelyn Reid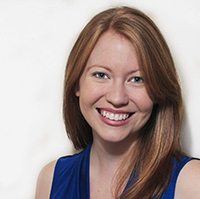 Katelyn Reid (she/her) BFA, MA, CCC-SLP (Certificate of Clinical Competence in Speech-Language Pathoilogy), practices as a Voice Pathologist for UC Health's nationally ranked ENT department, as well continuing to teach as Faculty in the College of Music. Her combined experience as performer, pathologist and teacher allows her to not only understand the intricacies of vocal issues on an anatomical level, but to passionately appreciate the uniqueness and importance of the voice as an art. Katelyn is a published author in the Journal of Voice, showing the results of a pilot study on the effectiveness of Vocal Combat Technique.
---
REQUIREMENTS
Attendees must be present for the entire program (see Duration above),
This program is open to all.