Act Your Age (AYA) is a volunteer committee that has been formed by some of our union's senior members, for the following purposes:
To celebrate our talents by embracing the history, dignity, and richness of our stories of survival
To provide opportunities through an active actors' gym to keep our skills facile and our focus sharp
To educate the industry and marketers, over time, on the needs and concerns of senior performers
To establish strong liaisons with other ACTRA Toronto committees, such as YEAA, Diversity and TAWC
To explore and spotlight the new reality of what it means to be a senior
To advocate for a change in the perception of senior performers – from invisible and easily dismissed, to capable, hireable, and fun
Advocacy
Our society's preoccupation with youth means that older actors are too often forgotten. That's not just a shame for the actors themselves and a terrible waste of their abilities. It's also a serious blow to our understanding of ourselves as a society and of the aging process that is part of life.
Without public role models and a visible and positive "place in the story", it is all too easy for aging people to become invisible to themselves and to others and to fall prey to feelings of shame, isolation and loneliness.
Videos
ACTRA Toronto's Act Your Age Committee rejects this limiting social narrative and offers instead a very different vision of seniors and senior performers, through a series of entertaining and thought provoking short videos.
Upcoming Events
Watch your inbox for the great line up of workshops AYA has in store for you!
See you soon!
Contact: AYA@actratoronto.com
---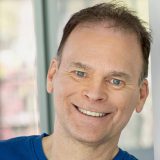 John McGrath, AYA Chair
It is such a privilege and joy to chair the ACTRA Toronto AYA Committee. The creative energy and wealth of experience (in life as well as on-screen) at AYA monthly gatherings is inspiring. I see my role as Chair as two-fold: 1) to work with you, our members, to organize monthly events, where senior performers continue to hone their skills; 2) to work with industry to change the perception of seniors through the stories we tell and how we tell them. Some cultures make it a practice to honour their elders. As artists and storytellers, we must do the same.
John McGrath is an award-winning voice actor who has brought countless characters to life on shows such as Hotel Transylvania (the series), Super Why!, Maggie & the Ferocious Beast (to name a few). He has been a proud member of ACTRA Toronto since 1989.