---
Who we are
The Toronto ACTRA Women's Committee (TAWC) is committed to advancing gender equity through the creation of programs, partnerships and initiatives that foster, support and recognize women* of all diversities in key creative and leadership roles in the Canadian recorded media industry.
*Where the word female or woman is used throughout TAWC communications, this includes cisgender women, transgender women, women-identified, gender non-conforming women and others who identify themselves within the spectrum of the gender identity of a woman that may be fixed or fluid.
---
Co-Chairs
Heather Allin is an actor, filmmaker, artist and advocate. She is the Producer and Executive Producer for the short narrative advocacy film, Reel Women Seen. Allin is a member of both ACTRA Toronto and National councils and a past president of ACTRA Toronto. Allin served as a producer for the TAWC video, Get Women Working, and the TAWC Toolkit video series.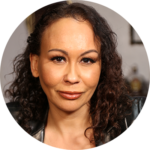 Tonjha Richardson is an actor, writer, activist and dance mom. Tonjha is an inspiring and passionate Speaker and Advocate of Mental Health and Sober Living. Living life to the fullest one day at a time.
---
Initiatives
---
Resources
TAWC Toolkits
---
Connect with us
Email Us
Interested in joining or have a question? Please email us at: tawc@actratoronto.com.
Social Media
Follow us and stay up-to-date!
---
Subscribe
Subscribe to our e-newsletter and stay up-to-date on TAWC news!
---